Estonia's Kanepi town adopts cannabis leaf flag after online poll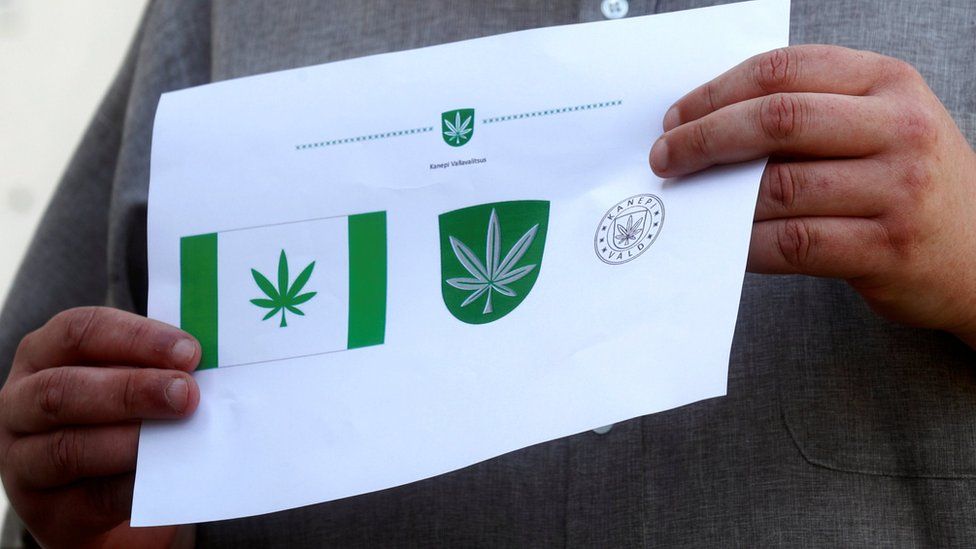 An Estonian town has taken a cannabis leaf as the symbol in its new flag following an online poll.
Kanepi, a south-eastern town and region, derives its name from the Estonian word for marijuana, "kanep".
Residents traditionally grew marijuana and hemp to turn into goods such as cloth, oil, and rope.
However January's poll has generated controversy because the area has a population of fewer than 5,000 but there were 15,000 votes.
Some 12,000 of the votes cast were for the cannabis symbol.
The chairman of the town council, Kaido Koiv, said the decision was the result of a "very democratic" process, Reuters reported.
At a town council meeting on Thursday, the local government narrowly approved the decision to adopt the flag: nine members of the council voted in favour of it with eight against.
The possession of small quantities of marijuana for personal use in Estonia is a crime punishable with a fine.