UK 'stepping into difficult world,' says Hogan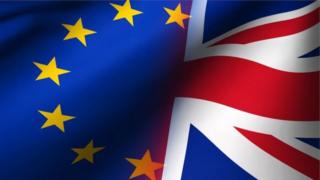 Ireland's European Commissioner has warned the UK it will be "stepping into a difficult world" after Brexit.
Phil Hogan said that the UK would face "a huge gap between hope and experience" when it begins operating its own trade policy.
Mr Hogan was speaking at an event in Brussels organised by Dublin City University.
He said it was "completely certain" that the UK would not change its mind on Brexit.
"I, for one, cannot imagine any circumstances in which the UK will change its mind on the desirability of EU membership - not for many years, if ever," he said.
Mr Hogan also took a dig at Conservative party divisions on Brexit.
He said: "The London-London part of the negotiation has been a lively conversation between several opposing camps, although it is showing signs of calming recently."
He added that he was not expecting "any rush to clarity" from the UK when it comes to defining the objectives of the coming trade negotiation.