Malta-linked Russian whistleblower surrenders to Greek police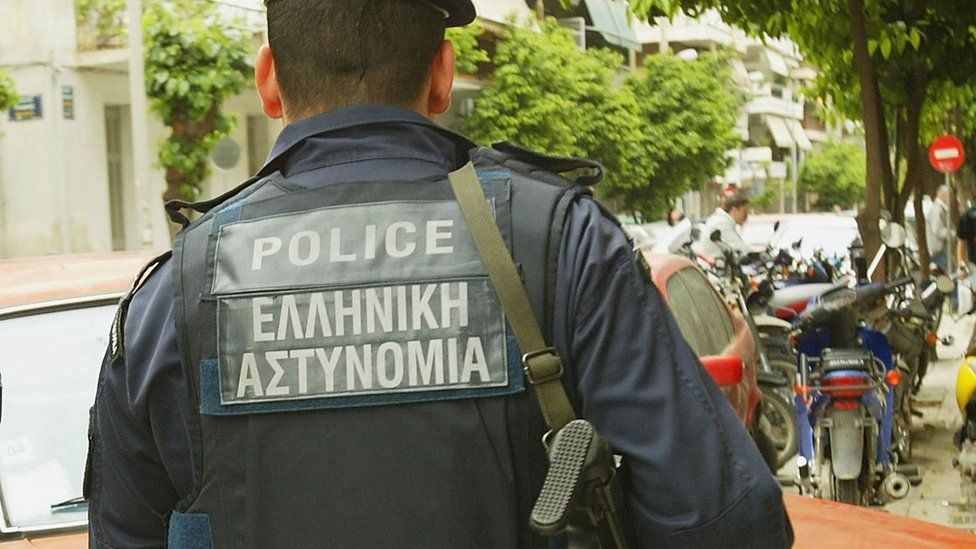 A Russian whistleblower linked to the murdered Maltese anti-corruption blogger Daphne Caruana Galizia has handed herself in to Greek police.
Former bank employee Maria Efimova left Malta for Greece last August and is now at an Athens police station.
Caruana Galizia named her as a source when she alleged that the Maltese Prime Minister's wife, Michelle Muscat, owned a firm used to receive secret payments.
A car bomb blast killed Caruana Galizia in October, a crime that shocked Malta.
There are suspicions of a link to her reporting on corruption in Malta, where her campaign had a huge audience.
Prime Minister Muscat and his wife Michelle have denied the allegations against them.
They have dismissed the allegation that $1m was transferred to Michelle from Azerbaijan's ruling family, the Aliyevs, via Egrant Inc, a secret offshore firm in Panama.
Ms Efimova says she now fears for her life. Authorities in Malta and Cyprus have issued arrest warrants for her, but for different reasons.
The Maltese one is based on an accusation by Malta-registered Pilatus Bank that she stole from the bank, her former employer. She denies that, and has counter-sued the bank.
The Cypriot warrant followed a similar embezzlement claim by Cyprus-based Fragrance Distribution, where she worked before moving to Malta. She also denies that allegation, the investigative journalism website OCCRP reports.
The car bombing prompted the European Parliament to investigate the rule of law and freedom of speech in Malta.
One of the MEPs involved, Ana Gomes, tweeted a message urging Greece to protect Ms Efimova, warning that "danger is real".