Mother's Day: The Belgian nursery school ditching traditional celebrations
By Larissa Kennelly
BBC News, Brussels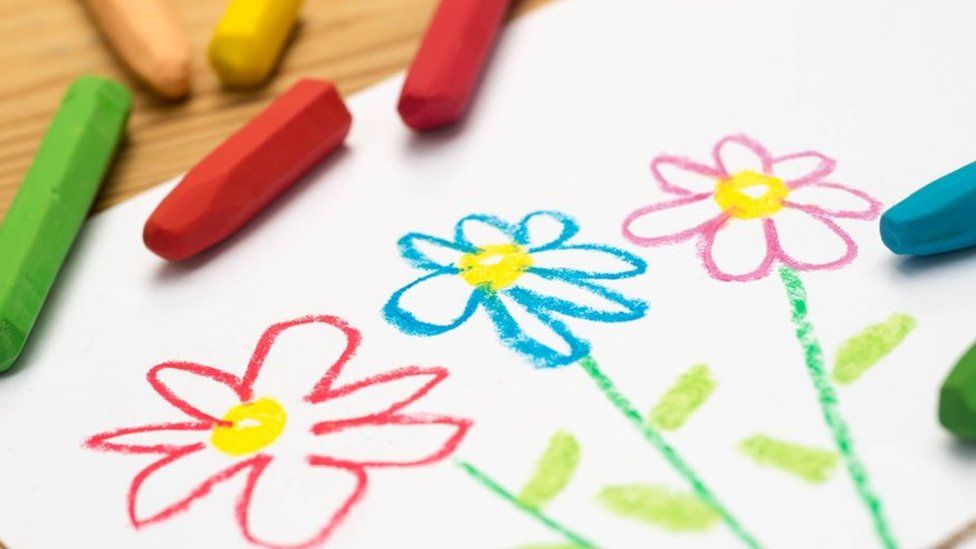 While many families in the UK are gearing up for Mother's Day on Sunday, a nursery school in Belgium has announced that it will no longer be celebrating it.
Children at Catteau-Aurore school in Brussels will instead have one 'family day' where they will be encouraged to make gifts to take home to their whole family. But not everyone is happy with the change.
The letter sent to parents this week said the decision was taken to better represent the many forms modern families take.
"Family themes will be discussed in class, but with lots of space given to children to express their own diverse situations," it said.
"From now on, whether they have one mother, a mother and a stepmother, two fathers, or a grandmother… what is shared by everyone is the fact that they live with adults who they love and who love them."
Catteau-Aurore school has caused controversy in Belgium with the move, which will also affect Father's Day in June. Mother's Day in Belgium is marked in May.
But head teacher Nadine Joannes told the BBC that the decision had been motivated by complaints that some children had felt left out during past celebrations.
"Society changes and we are adapting to society," she said. "Seeing just one child suffer is motivation to make a change for all children. One unhappy child, it's already one too many."
The UK celebrates Mothering Sunday on the fourth Sunday of the Christian period of Lent, in which Christians traditionally fast or give up luxury foods
Mothering Sunday was also previously known as Refreshment Sunday because Lent fasting was relaxed on this day and families indulged in a fruit cake known as a Simnel cake
The US has a different Mother's Day with its own unique origin. It began in 1908 when a woman called Anna Jarvis held a memorial ceremony on the second Sunday of May to commemorate her mother's death. Jarvis sent 500 white carnations to all those attending and this flower has become associated with the holiday
The American date in May has been adopted by many European countries, including Belgium and the Netherlands
The traditions of Mothering Sunday have since merged with the US traditions, with greeting cards, cakes and flowers popular everywhere
Families living nearby had mixed feelings about the school's decision.
"I think people exaggerate a bit with wanting to change everything," local mother Julie said.
"It doesn't need to go the extreme way. Even if there are two fathers or two mothers, which I have nothing against, I still feel we can acknowledge mothers."
Miriam, another young mother living nearby, agreed: "Personally, I celebrated it as a child and it was fun.
"I understand about new families but we should keep celebrating mothers. It's good to have new ways of thinking but I think it's a shame to stop a nice tradition."
Catteau-Aurore's decision follows a similar move at another primary school in Brussels last year.
Staff at Singelijn school described the experience as difficult and said they wanted to have the controversy behind them.
Catteau-Aurore's head teacher admitted there had been negative reactions from some parents, but some strong encouragement too.
Jacqueline, a great-grandmother who has seen her fair share of Mother's Days, said she did not mind if it was replaced by a family day at school - Mother's Day could still be celebrated at home if families wished.
"It's nice to have a day for you, but all mothers want is a flower at home anyway," she said.