Irish PM rules out three-way Brexit talks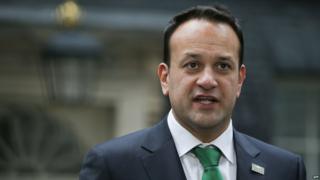 The taoiseach (Irish prime minister) has ruled out three-way talks over Prime Minister Theresa May's Brexit proposals for the Irish border.
Leo Varadkar said it was not in Ireland's interests to take part in such talks with the UK and EU.
On Sunday, Mrs May suggested he had agreed to three-way talks to look at the proposals she outlined on Friday.
Speaking on RTE's Morning Ireland programme, the taoiseach called on the UK to produce more detailed proposals.
Mrs May set out her strategy for negotiations on the UK's future relationship with the EU in a high-profile speech in London on Friday.
She again said a hard Irish border or a border between Northern Ireland and the rest of the UK would be "unacceptable" and said it was for the UK and EU to "work together" on a solution.
She suggested this could be either a customs partnership, where the UK "mirrors" EU requirements on goods from around the world, or a streamlined customs arrangement, using technology and "trusted trader" schemes to do away with the need for customs checks.
Her proposals will be put to the test this week as negotiations between British and EU officials resume in Brussels.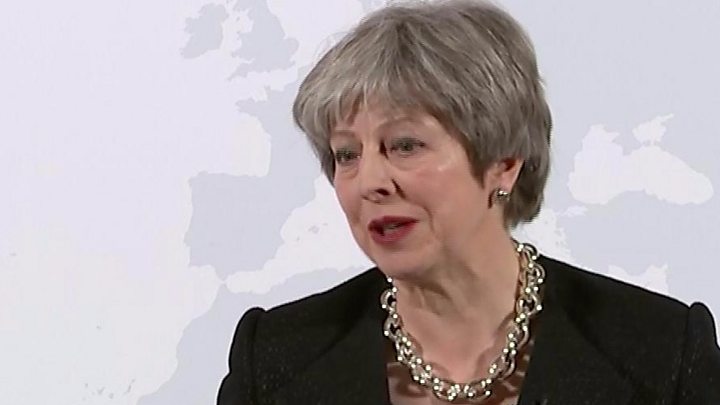 Mr Varadkar said: "There won't be tripartite or three-way talks.
"What will happen is that there will be talks between the EU 27 and the UK, and Ireland is part of the EU 27 and we're much stronger by the way as one of 27."
He added that discussions could take place between the two governments over issues that are unique to Ireland.
Calling for more detail in the proposals from the UK government, the taoiseach said: "What we want is not so much principles and aspirations and red lines."