Loud explosion heard at Turkish tax office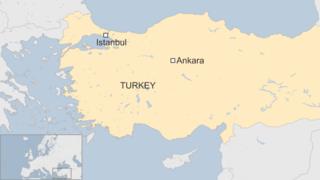 A loud explosion has been reported in Turkey at the Ankara Tax Chamber.
Turkish media reports say the blast happened in the tax office's boiler room, and may have been due to gas.
Ankara's governor Ercan Topaca said the building was believed to have been empty and police were at the scene, local channel NTV reported.
Pictures posted on social media showed serious damage to windows and one side of the building after the blast, which happened at the end of the working day.
Turkish newspaper Hurriyet said the sound of the blast could be heard across the city.
A Reuters witness said they heard ambulances heading for the scene, but there are no immediate reports of injuries.
The tax office is situated in the Cukurambar area of the capital.