Man is shot dead at halting site in Dublin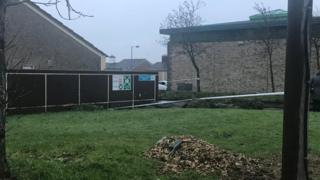 A man has been shot dead in Dublin.
Irish broadcaster RTÉ reports that the man was sitting in a car at Bridgeview halting site in Ronanstown, west Dublin, when the attack happened on Saturday afternoon.
Two men were with him at the time, but are not thought to have been injured.
A burnt out car was found in a nearby industrial estate following the shooting.