In pictures: Deadly storm Friedericke rips through Europe
A deadly storm has ripped through parts of Europe, killing at least five people and causing transport chaos.
Hurricane-strength gusts of 140km/h (90mph) uprooted trees, in some cases destroying vehicles as happened to this car in Dortmund, Germany.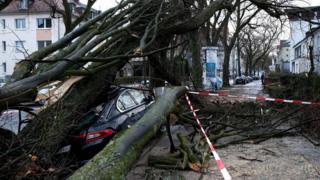 The rail operator Deutsche Bahn cancelled long-distance train services for the day because of the risk of trees falling on carriages. Many regional services, including all in the most populous state of North Rhine Westphalia, were cancelled. This track was blocked in Münster.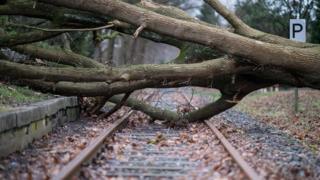 The storm provoked a "code red" weather warning from the authorities in the Netherlands. The fierce wind blew this lorry trailer over on a road near Kampen.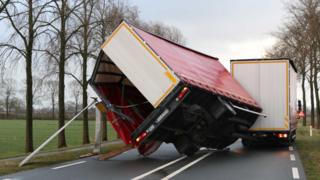 Gusts in Rotterdam blew tiles off the roofs of a row of houses.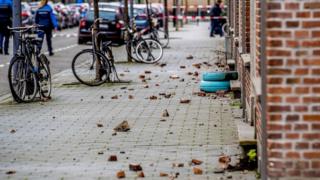 The emergency services were on standby for accidents like this one near Moers in Germany, where a tree fell on a car and injured the driver.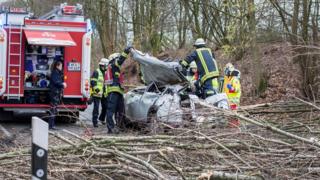 The fierce winds caused trouble for civilians and soldiers alike.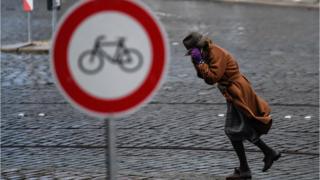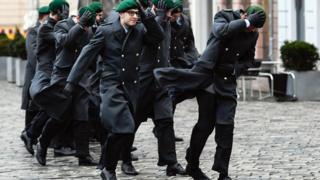 .