Antwerp: Belgium building collapses in explosion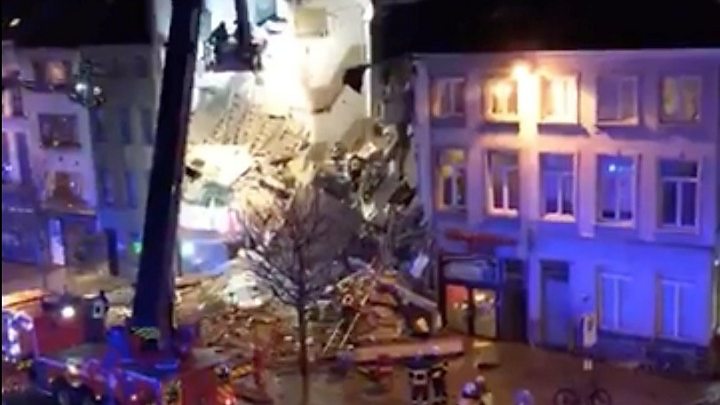 An explosion has brought down a residential building in the Belgian city of Antwerp, killing at least two people, officials say.
The incident on the central street of Paardenmarkt was likely caused by a gas explosion, local media report. Police have ruled out terrorism.
Three other buildings were also damaged in Monday evening's blast.
Fourteen people were injured, one of them critically. Five were in a serious condition in hospital.
Rescue workers found the two bodies on Tuesday morning. Earlier, three people were removed alive from the rubble, including a child.
Belgium has been on high alert since suicide bombings in Brussels in 2016.