Stamp marks Dublin GPO's 200th birthday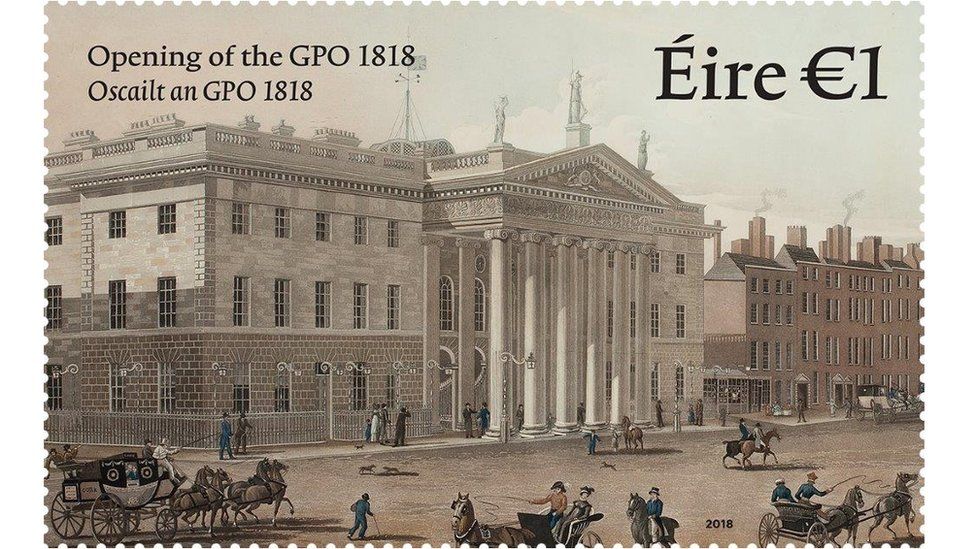 A stamp marking the 200th anniversary of Dublin's historic General Post Office building is being issued in the Republic of Ireland.
The imposing Georgian building is said to be the oldest still-functioning postal headquarters in the world.
It was designed by Armagh architect Francis Johnston, and served as headquarters for the rebels in the 1916 Easter Rising.
The one Euro stamp is based on an 1820 engraving by Robert Havell and Son.
Stephen Ferguson of Ireland's postal authority, An Post, said: "It gives the street a fine, classical elegance, You have a classical exterior and a beautiful art deco interior, so architecturally it's a very interesting building."
The GPO is one of the city's leading tourist attractions and throughout 2018 an exhibition in the main hall will chart the history of the building.