Turkey anger as US convicts banker Atilla over Iran sanctions case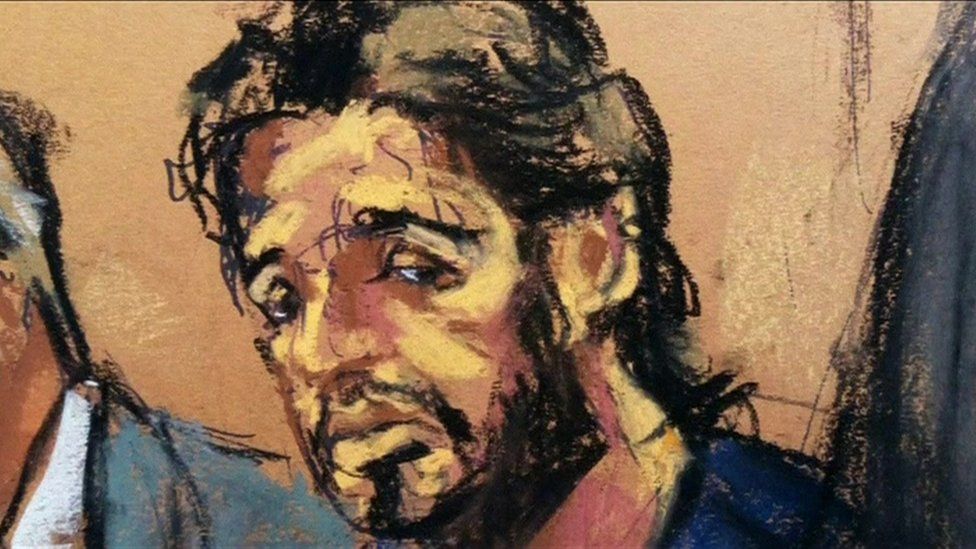 Turkey has reacted angrily after a Turkish banker was convicted in New York over a massive scheme to help Iran evade US sanctions.
Mehmet Hakan Atilla was found guilty of bank fraud and conspiracy but cleared of money laundering.
Turkey's foreign ministry described the ruling as "unjust and unfortunate".
The case hinged on the testimony of a Turkish-Iranian gold trader, who became the prosecution's star witness after admitting helping Iran evade sanctions.
Reza Zarrab's statements in court implicated former Turkish ministers and even President Recep Tayyip Erdogan in the multi-billion-dollar scheme.
President Erdogan has denied that Turkey breached US sanctions, but the case has strained relations between Ankara and Washington.
On Thursday, Turkey's foreign ministry said the case was based on "pseudo-evidence that was fraudulent and open to political abuse", accusing the US of "unprecedented intervention in Turkey's domestic affairs".
Atilla, a former deputy chief executive of the Turkish lender Halkbank, was arrested on a business trip to New York in March.
He was convicted on Wednesday of bank fraud, conspiracy to defraud the US and conspiracy to commit money laundering. He was cleared of another money laundering charge.
The 47-year-old faces up to 30 years in prison when he is sentenced in April.
Zarrab, 34, agreed to testify in the trial after striking a deal to plead guilty to violating US sanctions.
He said that he was told in 2012 by the then economy minister, Zafer Caglayan, that Mr Erdogan, who was prime minister at the time, had instructed Turkish banks to participate in the multi-million dollar scheme.
He also told the court he paid Mr Caglayan bribes amounting to more than 50m euros ($59m; £44m) to facilitate deals with Iran.
The US has charged Mr Caglayan as part of the case. Mr Caglayan has not publicly commented.
However, Mr Erdogan's government has repeatedly condemned the US investigation, describing the case as "a plot against Turkey" and saying Zarrab had been pressured into committing slander.