Dublin pub customers tackle armed robber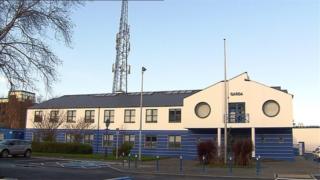 Three customers tackled an armed robber at an Irish pub and held him until police arrived.
A man in his 30s has been arrested in connection with an attempted armed robbery at a pub at Firhouse Road, Dublin, in the Republic of Ireland.
A man went into the bar shortly before midnight on Monday holding what is believed to be a firearm. He threatened staff and demanded money.
But three customers challenged him.
They held him until the police arrived. A gun was recovered from the scene and has been sent for technical examination.