Alcohol bootlegging alleged at EU mission in Kabul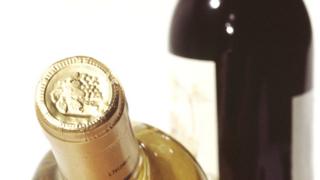 The EU is assessing whether alcohol intended for its mission in the Afghan capital, Kabul, was instead sold on the black market.
The alcohol was allegedly smuggled out of the compound and sold illegally, the Guardian reported.
The European Anti-Fraud Office (Olaf) is assessing the allegations but has yet to launch a formal investigation.
Consumption of alcohol by Afghans is prohibited in the Islamic republic but bootlegging is not uncommon.
Diplomatic missions are allowed to import alcohol for their foreign staff.
An EU spokesperson said: "The EU delegation in Kabul became aware of these allegations at the end of August and immediately informed Olaf.
"The European External Action Service and the European Commission take any allegations of wrongdoing extremely seriously."
The alcohol in question was said to be bottles of wine and spirits, the Guardian said.