Irish call to expel diplomat over Halawa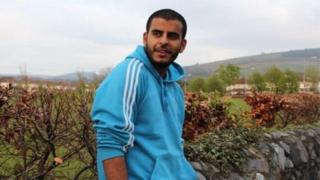 A former Irish justice minister has called for Egypt's ambassador to be expelled from Dublin unless Ibrahim Halawa is released from a Cairo jail.
Alan Shatter said the Ambassador Soha Gendi should be removed if Mr Halawa is not released by the end of the week.
He was acquitted of charges including inciting violence, riot and sabotage last month but remains behind bars.
The Department of Foreign Affairs would not comment on whether the ambassador would be expelled.
Irishman Ibrahaim Halawa, 21, was arrested during a siege at a mosque in Cairo in 2013.
His trial got under way in August, having been adjourned more than 20 times.
Although he was acquitted in September, Irish diplomats have been prevented from meeting with him.
The Department of Foreign Affairs has said that, despite initial delays, the Irish Embassy in Cairo had now received authorisation for a consular visit and arrangements are being made to "undertake a visit in the coming days".
Taoiseach Leo Varadkar has written to the Egyptian President Abdel Fattah el-Sisi requesting his assistance to hasten Mr Halawa's release.