Nobel Peace Prize: Irish priest nominee praises Ican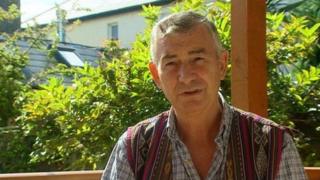 An Irish priest who was nominated for this year's Nobel Peace Prize has warmly congratulated the winner, saying the judges had made a "great choice".
Fr Shay Cullen praised the work of the International Campaign to Abolish Nuclear Weapons (Ican), after it won the prize in Olso on Friday morning.
The priest is a four-time nominee for the world-famous humanitarian award.
The 74-year-old Dubliner has dedicated his life to rescuing Filipino women and children from sex trafficking.
'One big brothel'
He founded the PREDA (Peoples' Recovery Empowerment and Development Assistance Incorporated) organisation in 1974.
For the past 43 years, he has worked with PREDA to free women and children from brothels and sex traffickers, providing raped and abused victims with shelter and counselling.
Speaking to BBC News NI from the charity's headquarters in the Philippines on Friday, Fr Cullen described Ican's victory as "wonderful".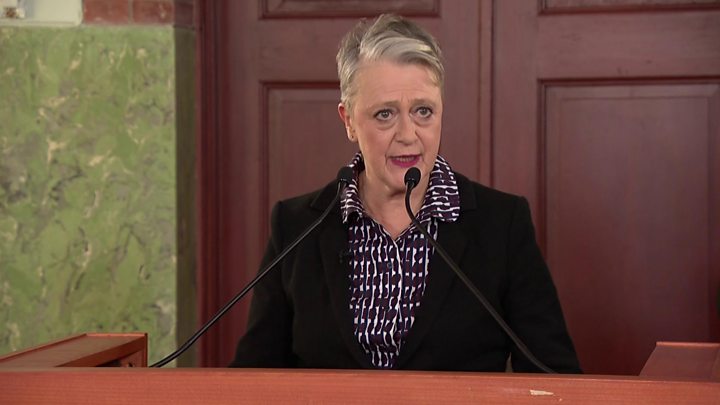 The priest said he supported their nuclear disarmament campaign and wished for the abolition of "all weapons, not just nuclear weapons" from around the world.
Fr Cullen, who is originally from Glenageary in County Dublin, was nominated for this year's award by members of the German parliament.
It was in recognition of more than four decades of work, helping some of the world's most vulnerable and exploited young people.
His work with sex abuse victims, the homeless and the poor, began when he was sent to the Philippines as a young missionary during the Vietnam War.
Born in Dublin in 1943, Shay Cullen grew up in the affluent suburb of Glenageary and in 1969, at the age of 26, he was ordained as a Catholic priest.
That same year, he was assigned to a parish in Olongapo City in the Philippines, which was then home to a large US Navy fleet.
At that time, the city was "one big brothel", according to PREDA's website.
The organisation claims thousands of women and children "were systematically sexually exploited, were exposed to HIV-AIDS and were victims of violence".
Child prisoners
The age of criminal responsibility in the Philippines was also very low in the 1960s and children as young as nine were sent to prison for minor crimes, where they were sexually abused.
Fr Cullen began helping to remove young children from prisons, and campaigned for a change in the law to raise the age at which they could be jailed.
He also provided safe accommodation and therapy to help them recover from sexual, physical and emotional abuse.
Within five years of working in Olongapo City, the priest set up the PREDA foundation.
It now has 62 professional staff and has received several international humanitarian awards.
A residential shelter provides accommodation for about 240 victims every year, but Fr Cullen said PREDA has helped "thousands" of others through its 43 years of outreach, education and support programmes.
In his hometown in 2008, Fr Cullen was named International Person of the Year, in a ceremony co-organised by the Irish national broadcaster, RTÉ.
He has previously been nominated for the Nobel Peace Prize in 2001, 2002 and 2003.
'Dark and difficult'
Fr Cullen and PREDA were proposed for the 2017 award by the German Bundestag Committee on Economic Cooperation and Development.
The Irish priest was up against his boss, Pope Francis, as well as a host of other international humanitarians, for the prize.
But at a time of great tension between the US and North Korea, the Norwegian Nobel Committee chose Ican, for drawing attention to the catastrophic consequences of nuclear weapons.
Fr Cullen said that although individuals and organisations receive awards and nominations, they were "really just a symbol" of solidarity and support for humanitarian work around the world.
He told the BBC that the real purpose of such awards was to highlight the ongoing fight for human rights and human dignity.
Fr Cullen added that at present, it is a "dark and difficult" time for humanitarians in the Philippines, because of President Rodrigo Duterte's controversial "war on drugs".
Thousands of drug suspects have been killed by police and other enforcement agencies in what rights groups claim were "extra-judicial killings".
Writing on his website, Fr Cullen claimed: "More young people are being targeted by the death squads and as many as 54 children have been killed already.
"It is important to have international support and encouragement to continue the struggle and defence of the poor and the vulnerable."