Man survives 25km ride hanging on to side of German train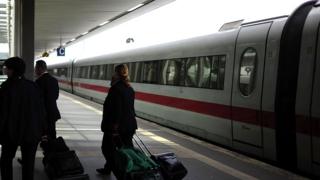 A man has survived a 160km/h (99mph) ride holding on to the side of a high-speed train in Germany, officials say.
Deutsche Bahn said he grabbed plastic bellows connecting two carriages of the Bielefeld-Hannover express on Thursday, using just a small ledge to stand on.
The 59-year-old man acted after the ICE train with his luggage inside had started moving away from the station.
Rail officials alerted the driver, who slowed down the train before stopping at a station 25km down the track.
"The 59-year-old can thank the rail personnel for the fact that he is still alive," a police spokesperson was quoted as saying.
The man - who was unhurt and is believed to be from Romania - then continued his journey to Hannover inside the carriage.
He was later expected to be questioned by police, reports said.
It was not immediately clear whether any charges would be brought against him.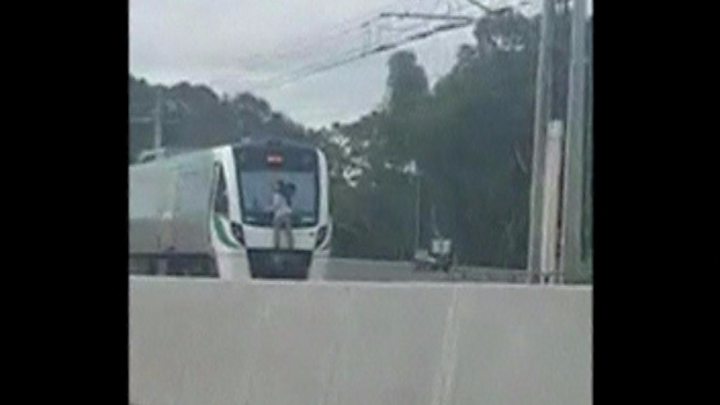 Similar daring journeys have been reported in a number of countries over the years.
In Australia, a man was recently filmed clinging to a train windscreen wiper for reasons unknown, while in Mexico undocumented migrants are often seen travelling on wagon roofs of "the Beast" - a freight train that runs from the south of the country to the US border.
In Russia, youngsters can sometimes be seen riding on the backs of trains - a dangerous hobby known as zatseping ("clinging on" in Russian).