Theresa May unlikely to address Irish parliament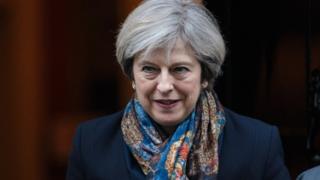 Prime Minister Theresa May is unlikely to address the Dáil (Irish parliament) on her visit to the Republic of Ireland later this month.
Taoiseach (Irish prime minister) Enda Kenny had invited Mrs May to give a speech to TDs (MPs).
"My understanding is that the Prime Minister's schedule will not allow that to happen and I am not in control of that schedule," Mr Kenny told the Dáil.
Mrs May and Mr Kenny are expected to discuss Brexit during the Dublin visit.
Mrs May would have been only the second UK prime minister to speak before the Dáil.
Tony Blair addressed the Dail in 1998, the first speech to the parliament by a UK prime minister since 1922.