Christmas tree camera catches nanny 'abuse'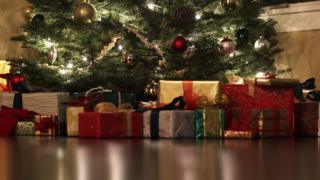 A nanny in France has been caught by a tiny camera under a Christmas tree allegedly abusing a child in her care.
A Toulouse father found footage of his two-year-old daughter being shaken, having her hair pulled and a spoon forced into her mouth at home.
A doctor's examination revealed facial bruising, La Depeche reports (French).
The 49-year-old nanny has been taken into custody and police say they are investigating to see if there are other victims.
Her lawyer is quoted as saying that life had got "on top of her" and that "difficulties had built up".
The nanny, held on suspicion of violence against a minor under the age of 15, was from an agency that specialises in domestic help.