Norway Skype child sex abuse: Man found guilty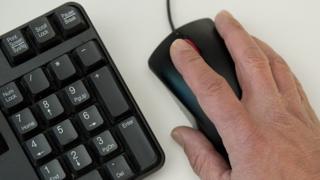 A court in Norway has sentenced a 66-year-old man to eight years in jail for child sex abuse via Skype.
The man coerced children in Norway and the Philippines to engage in filmed sex acts.
He was convicted of sending cash to a family in the Philippines so they could arrange for the abuse to take place.
Some of the sex involved children under the age of 14 and was streamed live on the internet. NRK said he abused 62 children, 20 from the Philippines.
It said that he was found guilty of six counts of child sex abuse.
The man, who has not been named but is from Bergen, transferred his disability benefits to a family in the Philippines who then arranged for the children to be abused, TheLocal.no reported.
The other 42 children in the case were tricked by the man on various internet chat services when he pretended to be a young teenager in order to win the trust of his victims and then manipulate them into carrying out sex acts, Local.no said.
In November, Norwegian police carried out "Operation Darkroom", arresting more than 50 men who were suspected of taking part in a separate online paedophile network.
Those held by police came from all sections of society, NewsinEnglish.No reported.