Taoiseach Enda Kenny to meet Pope Francis in Vatican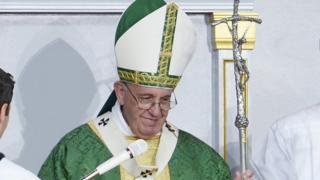 Taoiseach (Irish prime minister) Enda Kenny is to meet Pope Francis in the Vatican.
A date has been set for next Monday, 28 November at 10:00 local time in the Apostolic Palace.
Mr Kenny will personally welcome Pope Francis' decision to hold the World Meeting of Families in Dublin in the Republic of Ireland in August 2018.
It comes ahead of speculation that the Pope will visit Ireland at that time.