County Mayo: Man and woman found dead at house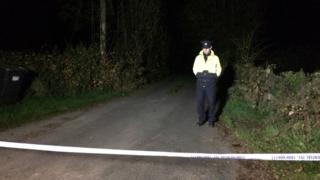 The bodies of an elderly man and woman have been found at a house in County Mayo in the Republic of Ireland.
Gardaí (Irish police) said the discovery was made in the village of Irishtown near Claremorris shortly after 15:00 local time.
The dead man was in his late 70s and the woman was in her mid-60s.
Another man in his late 30s was found seriously injured at the scene. He was taken to Galway University Hospital but his current condition is unknown.
Gardaí said the scene has been preserved for examination and the state pathologist's office has been informed.