Minister warns that Garda strike could change public view of police force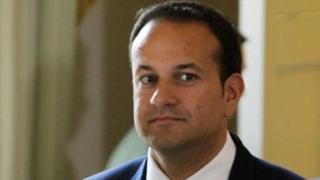 People will never look at the Garda Síochána (Irish police) in the same way again if a planned strike goes ahead, the Irish Minister for Social Protection has warned.
The Association of Garda Sergeants and Inspectors (AGSI) announced a "sustained campaign of industrial action" on Monday.
It is set to coincide with a strike by over 10,000 rank and file gardaí.
The industrial action will take place on November 4, 11, 18 and 25.
'Major departure'
Speaking on his way into an Irish Cabinet meeting in Dublin on Tuesday morning, Leo Varadkar said Tánaiste (Irish Deputy Prime Minister) and Minister for Justice, Frances Fitzgerald, would be updating her ministerial colleagues on the situation.
Mr Varadkar said the Cabinet hoped the strike could be avoided, so the meeting was less about contingency planning and more about resolving the dispute.
He added that the Irish Government's offer for gardaí to go to the Labour Court and the Workplace Relations Commission was a major departure.
Meanwhile, Fianna Fáil leader, Micheál Martin, has said gardaí should consider, very seriously, their decision to take strike action.
However, speaking to Irish broadcaster RTÉ, Mr Martin said he would not go as far as Mr Varadkar in saying that people would never look at the force in the same way again.