Angry Frenchman destroys iPhones at a Dijon Apple Store using a petanque ball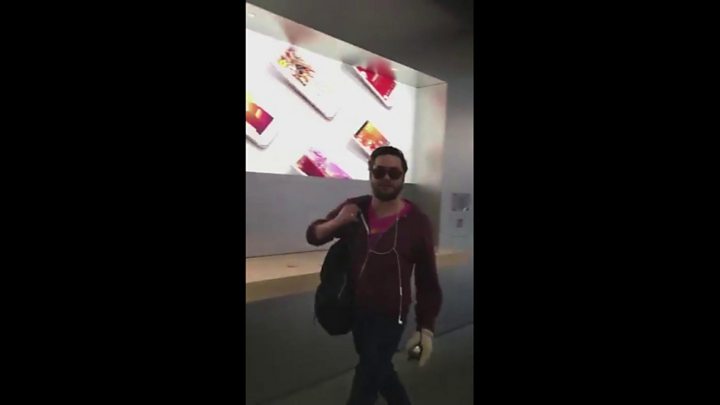 A furious Frenchman was arrested on Thursday after he marched into an Apple Store and smashed up several iPhones using a petanque ball.
The unnamed man was captured on camera using the solid metal ball to crush the smartphones and at least one laptop.
Dressed in dark glasses and one white glove, the vandal struck in the Toison d'Or shopping centre in Dijon.
He was eventually arrested after trying to flee from security guards.
'Refused a refund'
In a video of the incident shared on social media, the man declares that Apple "violates customer rights" and claims he has been refused a refund.
Footage shows the man methodically making his way round a display of iPhones and smashing them, as the shop alarm shrills in the background.
The ball appears to be the type used in petanque or boules.
He then calmly strolls towards the shop's exit, where a member of the shopping centre's security staff is waiting to apprehend him, though he later runs off.
Apple have refused to comment on the matter, but confirmed they are working with the French authorities.