Irish naval ship LÉ James Joyce rescues 423 people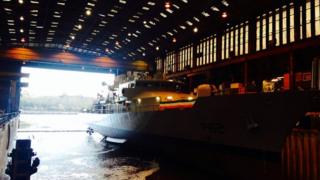 An Irish naval ship has rescued over 400 people off the coast of Libya.
The LÉ James Joyce rescued 423 migrants from 18 boats about 40 miles north-west of Libya's capital Tripoli.
The rescue operation lasted over five hours. The rescued migrants were given water and medical treatment.
LÉ James Joyce has now rescued 2,305 people.