Mary Boyle: Search for missing girl in County Donegal ends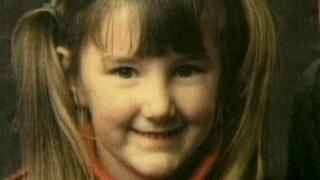 Police in the Republic of Ireland have carried out a search operation in County Donegal for a six-year-old girl who was last seen almost 40 years ago.
Mary Boyle went missing on 18 March 1977 while visiting her grandparents near Ballyshannon.
Earlier this week, a crime review team from the Garda (Irish police) said it would scrutinise the case from when she was first reported missing.
The Garda have confirmed that the search has now ended.
Irish broadcaster RTE is reporting that no new evidence was uncovered, however, a Garda spokesman said they could not comment on that.