Mary Boyle: Specialist police unit to re-examine Irish girl's disappearance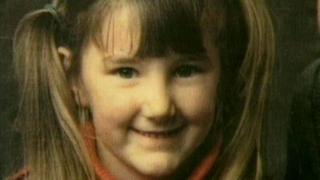 A specialist Garda (Irish police) unit is to re-examine the disappearance of a six-year-old girl who was last seen almost 40 years ago.
Mary Boyle went missing on 18 March 1977 while visiting her grandparents near Ballyshannon in County Donegal.
A serious crime review team will scrutinise the case from when she was first reported missing.
The Gardaí said if anything new is uncovered or warrants further investigation it will be followed up.
Mary Boyle was last seen by her uncle close to her grandparents' house in Cashelard near Ballyshannon.
Her twin sister Ann Doherty has been campaigning in recent years for the case to be reopened.
Ms Doherty has met politicians at the Irish and European parliaments and in the US.