Ryanair and Aer Lingus cancel flights from Ireland over French strike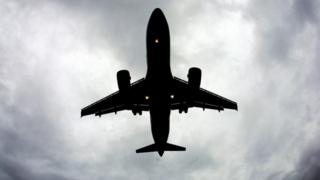 Two airlines have cancelled more than 24 flights between the Republic of Ireland and destinations in France and Spain due to a strike by air traffic workers.
Ryanair flights between Dublin and Madrid, Carcassone, Biarritz, Nice and Nantes are among those cancelled.
Flights between Cork and Bordeaux are also affected.
Aer Lingus cancelled flights between Dublin and Barcelona, Marseille, Perpignan, Madrid, Nice and Bordeaux.
The airlines are warning of delays on other flights going through French airspace and are advising passengers to check their airline's website for updates.
It is the 12th strike by French air traffic controllers in the past 13 weeks to protest against proposed labour reforms.