Flood waters fail to stop Dublin tram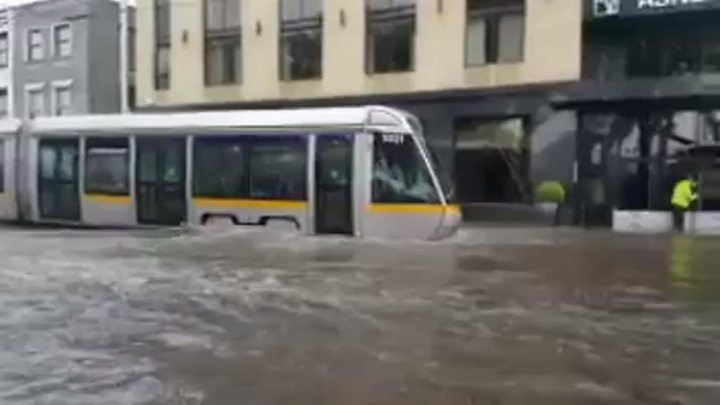 A Dublin city councillor has taken some extraordinary footage of a Luas tram traversing flood waters in the city centre.
Ciarán Cuffe took the pictures at about 13:30 on Tuesday after 40 minutes of very heavy rain.
The Green Party councillor has described the downpour as "not normal".
Unsurprisingly he has taken the opportunity to raise climate issues.
He told the BBC: "We are probably going to see more extreme weather events in the future due to climate change."