Italian mayor says he's putting his town up for sale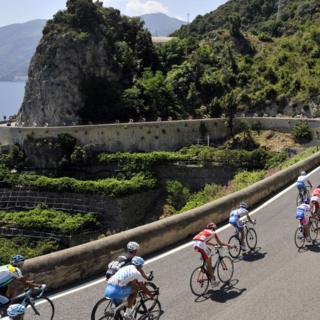 An Italian mayor has asked on social media for a "wealthy Chinese investor" to buy his cash-strapped town.
Francesco Garofalo has been the mayor of the rural town of San Sossio Baronia in southern Italy for seven years, in a region more known for its centuries-old production of hazelnuts than its foreign investment.
Garofalo posted the unusual plea for help on Facebook, explaining that the town was facing a "perennial lack of money" due to tough economic times:
He clarified his comments on an Italian website insisting that the town was a good investment given its "strong tourism potential".
He also joked that the price tag was lower than the value of Italian football clubs Inter Milan and AC Milan, that have both caught the eye of Chinese investors in recent months.
Mixed response
The mayor's comments have prompted some reaction on social media.
Facebook user, Carmelo Contardo, posted: "Don't speak too loudly - or the Chinese will arrive sooner".
Mario de Guglielmo posted: "Be careful, dear mayor because the proposal is tempting, especially these days. [Selling the town to the Chinese] could be a solution, since the political class at government level has abandoned us, especially the small communities."
Raising awareness
Garofalo wrote back saying that "negotiations" were underway, but that any deal would hinge on getting the right price for the town.
He went on to say: "I asked for 400 million Euros (around a million Euros per household in the town), but so far I've only been offered 250 million Euros."
The mayor admitted in a later Facebook post that his comments were in fact a provocation aimed at raising awareness of the economic issues the town of faces.
He is hoping to use his time in the limelight to organise a football friendly between San Sossio Baronia and the Chinese-owned Inter Milan.
By Daniel Avis