Kosovo PM Isa Mustafa's brother sought Germany asylum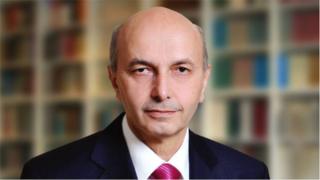 A brother of Kosovo's prime minister joined the migrant exodus to Germany last year, it has been confirmed.
PM Isa Mustafa says his brother Ragip was one of many Kosovo Albanians seeking asylum there last year.
The prime minister said his brother had made the move because he needed treatment for a serious condition and that was not available in Kosovo.
People from Albania and Kosovo were among the top five nationalities applying for asylum in Germany in 2015.
Mr Mustafa confirmed a news report by investigative portal Insajderi.com.
In his Facebook message, the prime minister also said that he had nephews and nieces who had also tried to seek asylum and came back to Kosovo - "sharing the fate of other poor citizens"
This was an incentive for him to improve conditions in Kosovo.
It is not clear what happened with Ragip Mustafa's request. The prime minister said his brother had had an operation in Albania and was in ill health at home in Kosovo.
---
A note on terminology: The BBC uses the term migrant to refer to all people on the move who have yet to complete the legal process of claiming asylum. This group includes people fleeing war-torn countries such as Syria, who are likely to be granted refugee status, as well as people who are seeking jobs and better lives, who governments are likely to rule are economic migrants.