Enda Kenny resigns as Irish prime minister and becomes acting leader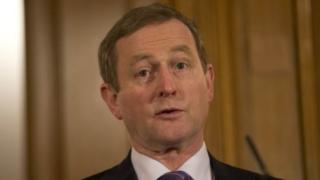 Enda Kenny has tendered his resignation as Irish prime minister but will continue as acting taoiseach until a successor is appointed.
On Thursday, the first day of the 32nd Irish parliament (Dáil) , Mr Kenny, Micheál Martin, Gerry Adams and Richard Boyd Barrett failed in their bids to be prime minister.
Mr Kenny later tendered his resignation to President Michael D Higgins.
However, he will hold the acting role until the Dáil meets again on 22 March.
Talks on the formation of a new government continue.