Limerick: Woman dies in car crash at service station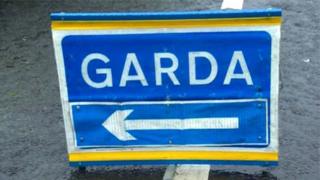 A woman has died in a car crash at a service station in the Republic of Ireland.
It happened at about 11:30 local time on Saturday at Coolanoran, Rathkeale, Limerick.
The woman, who was in her late 30s, was driving the car. No other vehicle was involved.
A male passenger and two children who were in the back were taken to University Hospital Limerick.
Their injuries are not thought to be life-threatening.
Police have appealed for witnesses.