Galway: Man, 66, killed and two gardai injured in collision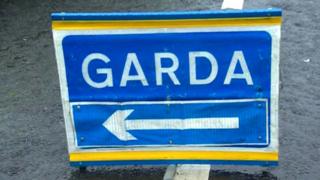 A man has died and two gardaí were injured after they were struck by a car in County Galway in the Republic of Ireland.
The 66-year-old man, a pedestrian, was fatally injured when he was hit by the car on the N18 near Adrahan at about 00:30 local time on Monday.
The car also hit a parked police car injuring two officers who were outside the vehicle at the time.
The driver of the car was arrested at the scene and later released.
The two police officers were treated at University Hospital Galway. It is understood their injuries are not life threatening.
Police have appealed for witnesses.