Madame Claude: France's most famous brothel keeper dies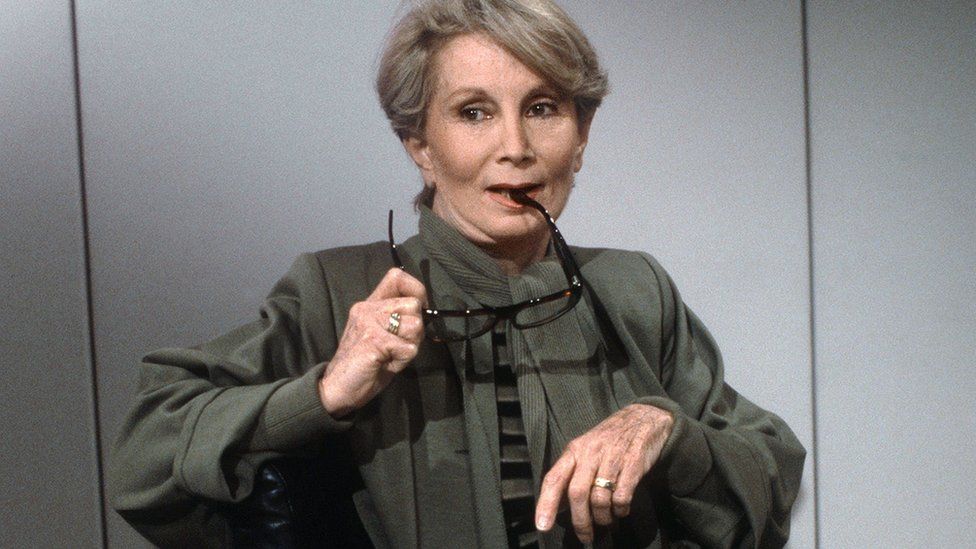 France's most notorious brothel keeper, who claimed to have supplied women to some of the world's most powerful men, has died aged 92.
Madame Claude ran an exclusive brothel near the Champs Elysees in Paris, at one point managing more than 500 women.
A former Resistance fighter, she was eventually found guilty of pimping in a trial in 1992.
While she never named her clients, numerous reports over the years in France revealed a powerful roster.
Among those named in French media were John F Kennedy, the late Libyan leader Muammar Gaddafi and actor Marlon Brando.
President Kennedy, one profile said, asked her for "a Jackie lookalike 'but hot.'"
"There are two things that people will always pay for, food and sex," she is once reported to have said. "I wasn't any good at cooking."
"She will take many state secrets with her," Claude Cances, a former Paris police chief, told AFP news agency. "She was a legend."
Born Fernande Grudet, she said she had been raised in a convent and spent time in a concentration camp, but both points were disputed in a 2010 documentary.
The French actress Francoise Fabian, who played Madame Claude in a 1977 film, told Vanity Fair she was "une femme terrible" (a dreadful woman).
"She despised men and women alike," Fabian said.
In the mid-1970s, faced with prosecution for tax-related issues, she fled to Los Angeles, only to be jailed on her return to France.
She was also convicted of pimping in the early 1990s, but was judged to have served her time while spending six months in prison before her trial.
Later, she moved to live in a small apartment in Nice in the south of France. French media say she died in a hospital in the city.