EU chief Juncker says Schengen zone here to stay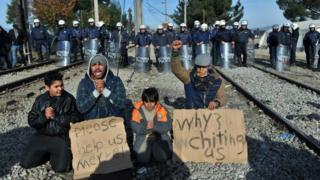 European Commission head Jean-Claude Juncker has vowed that the EU's passport-free Schengen zone is "here to stay" on the eve of an EU summit.
Mr Juncker defended the zone but said member states had a responsibility to protect the bloc's external border.
Plans for a stronger EU border force will be debated by leaders on Thursday.
The migrant crisis has put intense strain on the EU's principle of free movement, with some states reintroducing border controls.
Speaking to MEPs in Strasbourg, Mr Juncker said: "We Europeans no longer have many borders.
"We have one and we have a shared responsibility to protect it."
'Stronger and better'
He said proposals for a strengthened border and coast guard - with a stronger mandate than the EU's current Frontex border teams - was something that "should have been done from the start".
The Commission needs national governments to approve the plan, but some see the powers as violating national sovereignty.
Mr Juncker said the move was vital for protecting the EU's principle of passport-free travel within the EU's internal borderless Schengen area.
"Let me be absolutely clear that under my leadership, we will do everything to protect what we have built and to make it stronger and better," he said.
"We want to defend everything Schengen represents, and let me tell you that Schengen is here to stay."
The new proposals follow the reintroduction of border controls by some countries - including Germany, Austria and Hungary - to control the flow of hundreds of thousands of people arriving.
They also follow revelations that two of the attackers who targeted Paris on 13 November entered the EU on the migrant route through Greece.
'Undemocratic'
The new force will have a rapid reserve pool of 1,500 experts who can be deployed in three days and will have a mandate to intervene if member states are overwhelmed or are deemed to be failing to safeguard the EU's external borders.
The commission also wants to bring in mandatory checks against EU and national databases on EU citizens arriving at and leaving the Schengen area.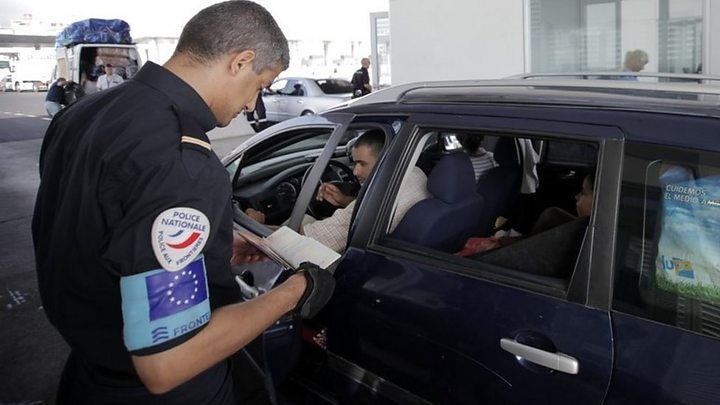 Poland has expressed concern that any move to send EU border guards to a country without its approval would be "undemocratic".
As well as the migrant crisis, other items of the agenda for Thursday's leaders' summit in Brussels include the terrorist threat and the UK's reform agenda, including proposed curbs on benefits.
The UK is not bound by the plan for the new European border and coast guard, because it is not in the 26-country Schengen zone.
But it can choose to contribute resources, as it did for the EU's search-and-rescue mission in the Mediterranean.