French tycoon Tapie told to repay €404m over Adidas sale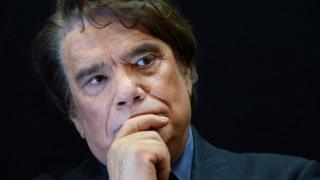 A Paris court has told businessman Bernard Tapie to pay back €404m ($430m; £285m), rejecting his billion euro claim over the 1992 sale of Adidas.
Mr Tapie had accused Credit Lyonnais of duping him into selling the sportswear firm for less than its worth.
The French tycoon initially won €135m in 2005, but that was overturned by the Supreme Court in 2006.
He then won €404m in 2007 but the decision was overturned earlier this year over suspicions of fraud.
The head of the IMF, former French Finance Minister Christine Lagarde, was a key witness in the case.
It was her decision to use arbitration to settle the dispute that ended with the 72-year-old Mr Tapie - who had stints as a minister, actor and talk-show host - receiving the 2007 payout.
He had claimed the partially state-owned bank had defrauded him by deliberately undervaluing the firm at the time of the sale before selling it on at a profit.
But the appeal court threw out his claim, ruling he had not been cheated, bringing an end to the long-running dispute.