Republic of Ireland: 15,000 homes still without power after storms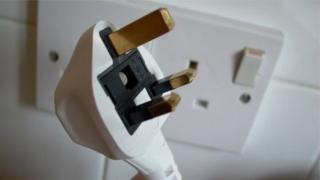 Engineers are working to restore power to up to 15,000 homes still without electricity following overnight storms in the Republic of Ireland.
The gale force winds of Storm Barney brought down trees on power lines.
The worst affected areas were Portlaoise, Kilkenny, Ennis, Athlone, Naas, Wicklow, North Wexford, Tullamore, Mullingar and Celbridge.
Electricity has been restored to 10,000 households overnight. Most homes should be back on the grid by early evening.