Pat Carey resigns due to uncertainty of involvement in a child sex abuse enquiry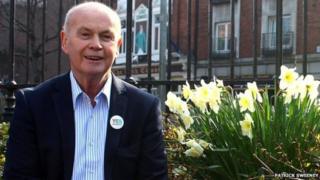 Fianna Fáil's director of elections, Pat Carey, has resigned after Garda (Irish police) launched an inquiry into child sex abuse.
Mr Carey said he does not know if he is the former minister at the centre of the inquiry.
In a statement issued by his solicitor Mr Carey said he was "distraught" and that he had "no knowledge of the actual complaints allegedly made"
He said any allegation against him was "unfounded."
He said he first became aware that his name was linked to the story that first appeared in the Irish Independent when he was contacted by journalists.
Mr Carey, who is the chairman of the Irish Red Cross, said that it was "with a heavy heart" that he was stepping down from his public role in all organisations with which he is involved.
It's understood that gardai began an investigation after an alleged female victim reportedly told them that a former minister, who has not been officially named, abused her while in his previous profession.
The alleged abuse did not involve intimate sexual contact and was reported to have taken place in Dublin and the midlands.
The former minister has yet to be interviewed and given a chance to respond to the allegations made against him.