EU Commission must be open about tobacco lobby - ombudsman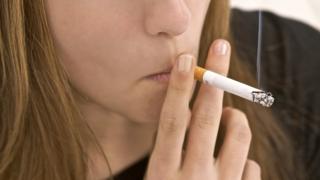 The European Commission is not transparent enough about its meetings with tobacco industry lobbyists, the European Ombudsman says.
Ombudsman Emily O'Reilly said the Commission's approach to publicising such meetings was "inadequate, unreliable and unsatisfactory".
She handles complaints from European citizens against EU institutions and can seek redress, bypassing the courts.
In 2012 the EU health commissioner was involved in a tobacco lobbying scandal.
John Dalli, from Malta, left his job after being accused of improper links to tobacco lobbyists. At the time the EU was drafting new legislation on tobacco products.
Mr Dalli later claimed the then Commission President, Jose Manuel Barroso, had forced him out. In May this year the European Court of Justice ruled against him, dismissing his plea for compensation.
The Commission drafts EU laws and enforces compliance with the EU treaties.
'Stick to UN guidelines'
The ombudsman's conclusion on Monday related to a 2014 complaint brought by Corporate Europe Observatory, which said senior European Commission officials had had at least 14 undisclosed meetings with tobacco lobbyists.
It called on the Commission to comply with UN World Health Organization safeguards against undue influence from such lobbyists.
Ms O'Reilly agreed that the Commission was not fully adhering to those safeguards. She asked the Commission to explain by the end of this year how it would implement her recommendations.
She said the Commission's health directorate had acted transparently over tobacco discussions, but other parts of the Commission had not.
She called on the Commission to proactively release documents - and not wait until MEPs asked it to do so.
The Commission has a voluntary register of lobbyists, but Ms O'Reilly said the Commission should introduce a mandatory register as planned.
The anti-corruption organisation Transparency International welcomed her statement, but said the EU should go further and "extend these disclosures to the European Parliament and EU Council [the forum where EU ministers meet]".