Russian engineer Gennady Kravtsov jailed over Swedish job bid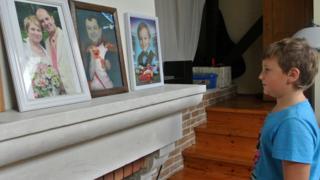 An engineer who once worked for Russia's military intelligence has been sentenced to 14 years in prison for seeking a job at a Swedish company.
Gennady Kravtsov worked for the GRU from 1990 to 2005 as a radio engineer in satellite intelligence.
He was not allowed to take certain security jobs for five years after he quit because of the sensitive nature of his work. When the period was up he applied to a Swedish company.
He was arrested four years later.
Prosecutors claimed Kravtsov revealed secret information in his CV, an action which was deemed to amount to high treason.
Kravtsov maintains his innocence.
His trial comes amid a number of treason and spying cases, which stress the Russian government's growing suspicion of ties with foreigners.
Kravtsov's lawyer, Ivan Pavlov, said the judge in the trial, which was held behind closed doors, turned down all the motions the defence filed and did not allow any defence witness to testify.
Kravtsov's wife Alla told The Moscow Times that she retains hope.
"Despite everything I believe in miracles, that this madness will end, that he will be found innocent," she said.