Ireland to pass emergency law to ban drugs loophole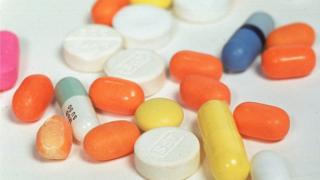 Emergency legislation to ban the possession of certain drugs in the Republic of Ireland will go before the Irish senate (Seanad Éireann) later.
The legislation was put forward after the Court of Appeal ruled on Tuesday that there was a loophole in the law.
It ruled a ban on over 100 psychoactive drugs should have been reviewed by the Irish government before being passed.
It means it is currently legal to possess drugs such as ecstasy, crystal meth and ketamine.
The legal loophole does not affect existing laws regarding the supply, possession or the sale of older, more established drugs such as heroin and cocaine.
Within hours of the court ruling, the Irish Minister for Health Leo Varadkar had introduced an emergency bill to reinstate the ban.
It was passed by the Irish Parliament (Dáil) on Tuesday night.
Mr Varadkar said the purpose of the "short but important" bill was to reaffirm the ban on drugs and substances commonly known as head shop drugs.
He said he would ask the president to sign the bill into law as soon as possible.
The Irish Department of Health has said it has been advised that previous convictions for the possession of drugs are still safe.