Ukraine's former finance minister arrested in Spain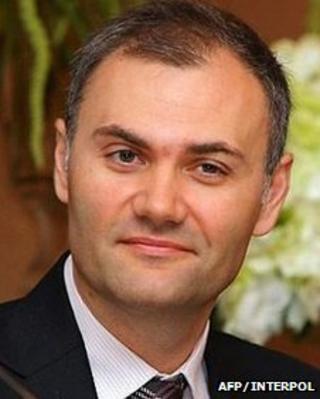 Ukraine's former finance minister, Yuri Kolobov, has been detained in Spain, the Ukranian interior ministry said on Wednesday.
Mr Kolobov is wanted for large-scale fraud which he allegedly carried out in conjunction with former President Viktor Yanukovich.
Mr Yanukovich is now in Russia and unlikely to be extradited.
Ukraine is still trying to recover billions worth of assets which disappeared when he was in charge.
"We confirm the information that [Mr Kolobov] has been detained," a statement from the interior ministry said without giving any details on the circumstances of his arrest.
According to Spanish news agency reports the Civil Guard detained the former minister in Valencia.
He is wanted by the authorities in Kiev on suspicion of committing crimes under Section 5, Article 191 of the Ukrainian Criminal Code which deals with gross appropriation of property and embezzlement.
He is accused of having carried out those crimes with Mr Yanukovich and former Prime Minister Mykola Azarov, who is also believed to be in Russia now.
In January, Interpol put all three - the former president, his prime minister and his former finance minister - on an international wanted list at the request of the current Ukrainian government.
Mr Yanukovich was forced from power in February 2014 and fled the country following months of sometimes violent protests.
After his departure for Russia, Ukraine's interim Prime Minister Arseniy Yatsenyuk told parliament that the former president had left the country with $75bn (£50bn) of debts.
He said $20bn worth of gold reserves were unaccounted for and $70bn worth of funds had been moved to off-shore accounts.
The Ukranian authorities are still trying to establish where some of those funds are and how they can be retrieved.