18,000 cakes left in Serbia landfill stolen and resold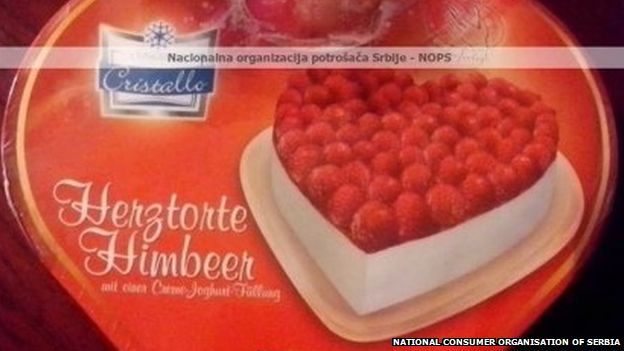 Some 18,000 cakes have been stolen from a Serbian landfill site and resold on the black market, authorities say.
The cakes were taken to be destroyed at a dump in the central city of Kragujevac after the refrigerator storing them broke down.
But they were instead stolen on 24 December, local media reported. City Mayor Radomir Nikolic accused "an organised group" of stealing the cakes.
There have been no reports of illness, but investigations are underway.
Several employees at the landfill site are reported to have been suspended.
The cakes emerged "in suspicious places and at suspicious prices," said the mayor, quoted by the B92 website.
A Serbian consumer group has posted (in Serbian) a picture of the cakes to warn consumers against buying them.