Childline warning over night time call service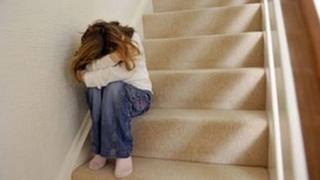 A children's charity in the Republic of Ireland has warned that a shortage of donations will mean it cannot staff its night time Childline service.
The Irish Society for the Prevention of Cruelty to Children (ISPCC) has issued an emergency appeal for funding.
The charity has warned that more than 45,000 calls to the Childline will go unanswered in 2015.
The ISPCC said it needed to raise 1.2m euros (£0.94m) to keep the 24-hour service operational.
The charity's interim chief executive Caroline O'Sullivan said: "We have issued an emergency funding appeal as, for many children, Childline is the only support option available to them.
"The loss of the night service will have a huge impact on children in real need.
"If Childline cannot continue to provide a 24-hour service some children will be forced into silence. Only the generosity of the Irish public to our appeal can stop this from happening now."
Critical support
Childline has been operating in Ireland for 26 years and relies almost exclusively on public donations for its funding.
The ISPCC said the night-time service had grown over the last 15 years to become a critical support to children in distress.
It said in many instances the late night calls were from children who, due to their domestic circumstances, could not call at other times of the day.
Childline currently received 1,800 calls per day with night-time calls accounting for about 11.4% of those.
The ISPCC said the majority of the calls made by young people to the service related to personal life (44%), but 14% concerned abuse and welfare.