Rory McIlroy and Horizon Sports Management fail to reach agreement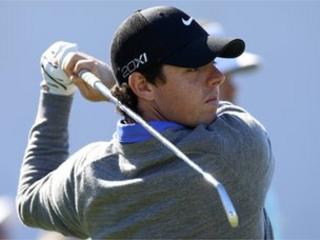 Golfer Rory McIlroy and his former agent, Dublin-based Horizon Sports Management, have failed to reach agreement in a legal dispute over fees.
The world number one golfer is suing his former agent and two other companies - Gurteen Limited and Canovan Management Services.
It is understood to involve a multi-million euros dispute over fees.
The Commercial Court in Dublin heard efforts to resolve the dispute through mediation had been unsuccessful.
The failure of mediation means the case will go to a full hearing next year.
The golfer claims a representation agreement signed by him almost three years ago is invalid and unenforceable on a number of grounds.
He said he signed it when he was just 22. He said he was inexperienced and did not have independent legal advice.
The companies deny the claims and are counter-claiming for more than 2m euros (£1.6m) they allege is outstanding under the agreement.
They are also claiming damages for alleged breaches of the December 2011 agreement and a later agreement in March 2013.
Earlier this month, Commercial Court judge, Mr Justice Brian McGovern, had suggested that both sides try to mediate the dispute.
On Monday a statement from McIlroy confirmed that "the court-directed mediation process failed over the weekend to resolve the issue."
The golfer added that he needed time "to prepare for the trial over my legal dispute with Horizon Sports Management," and so will not be playing in the forthcoming BMW Masters or the WGC-HSBC Champions.
His next appearance will be at the DP World Tour Championship in Dubai from 20-23 November.
At the Masters in April, McIlroy will attempt to win his third consecutive major and become only the sixth player in history to complete the career Grand Slam of all four major titles.
It is understood the Northern Ireland sports star is trying to recover 7m euros (£5.9m) through the court action.
The fee period under dispute coincided with McIlroy's sponsorship deal with Nike, said to be worth in the region of $100m (£63m).
The 25-year-old golfer was unveiled as Nike's brand ambassador in January this year, making him one of the highest paid sports stars in the world.
The case will be back before the court in November to deal with issues relating to the discovery of documents.