Man charged after fatal stabbing at psychiatric hospital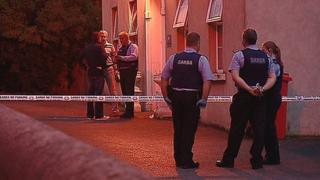 A 36-year-old man has been charged in connection with a stabbing incident at a psychiatric hospital in the Republic of Ireland in which a woman patient was killed and two others were injured.
The attack took place in the grounds of St Otteran's Hospital in Waterford at about 19:00 BST on Friday.
It is understood Maria O'Brien, who was in her 50s, was stabbed at least once.
Two other women, a patient and a staff member, are being treated in hospital for injuries.
The police are not looking for anyone else in connection with the incident.
The man is due to appear in court on Sunday.