Dublin court orders Garda to return boy to hospital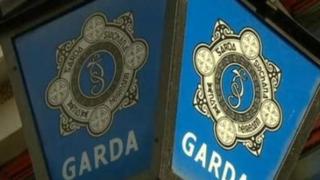 A court has ordered Irish police to apprehend a 16-year-old boy who had absconded from hospital.
Dublin High Court told them to bring the boy back and remain with him until a brain scan is carried out on him.
A barrister for the Health Service Executive told a judge the boy was at the high end of disturbed children and had previously suffered a brain injury.
He had undergone a surgical operation and had suffered a very worrying deterioration of his condition.
While in care detention he had started dropping cups, suffering headaches and had developed a problem with his speech and memory.
The barrister said the boy had been brought back to hospital where, following observation, he had undergone a brain scan and medical assessment.
He absconded twice from the hospital on Monday and while he had been apprehended the first time he was still missing, the court was told.
The boy had a history of absconding from care and had been detained in a care facility in County Dublin, the court heard.
The barrister said police believed they were in a position to apprehend him quickly again and the HSE's Child and Family Agency Agency was seeking a court order directing them to return the boy to hospital and remain with him while he underwent a new brain scan there.
He said police, the child's guardian, and his mother were consenting to this but the acting Garda (police) commissioner required a court order for officers to remain with the boy in hospital.
The court was told the child required to be treated with a special dye during a new brain scan to assist experts in deciding if he had suffered a brain bleed.
The judge directed police to apprehend the boy and accompany and transport him to hospital for treatment and to remain throughout his treatment and to later transfer him back to the care facility.