Media mull Western response to Ukraine crisis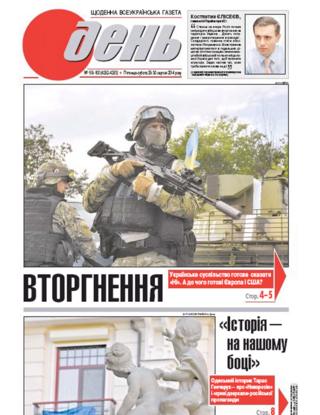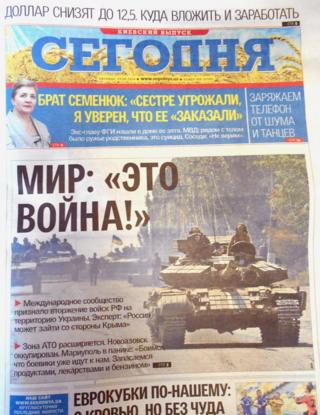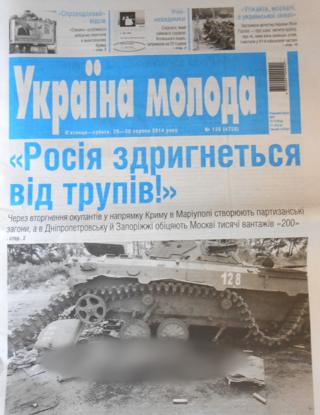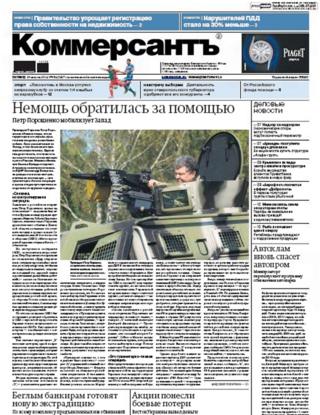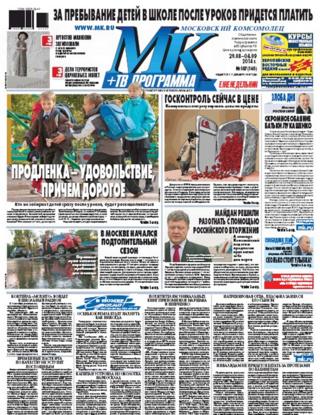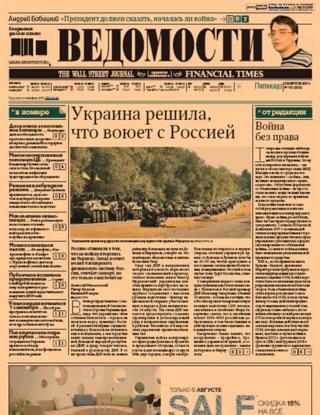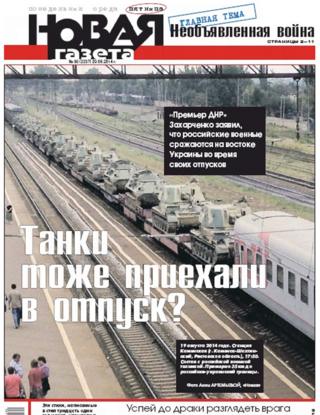 Many Russian newspapers continue to dismiss reports that Russia has launched a military offensive in Ukraine.
Instead, commentators accuse Ukrainian President Petro Poroshenko of making up the story in order to boost falling ratings at home. They also doubt that the West will impose new sanctions on the Kremlin any time soon.
There is bitterness in the Ukrainian press at what many see as the reluctance of the US and Europe to intervene, with one paper saying that Ukraine has been left alone to face an aggressor.
Another Maydan?
Russian papers say the retreat of Ukrainian troops and the losses inflicted on them by pro-Russian rebels have undermined the authority of Ukraine's government and predict this could lead to another wave of mass demonstrations in the Ukrainian capital's iconic Maydan Square.
"The threat of Russian troops being sent to Ukraine, as Ukrainian President Petro Poroshenko declared… could prove surprisingly advantageous for him, given the third Maydan [Independence Square protests] is starting up in Kiev, with calls for the president's impeachment," writes pro-government daily Izvestiya. Modest Kolerov, former head of the Kremlin's directorate for international contacts, tells the paper that "Poroshenko is seeking to distance himself from accusations of incompetence."
"Yet again, the Russian threat could help the leaders in Kiev to save their seats… from [the anger of] their own people," says a commentary in popular daily Moskovskiy Komsomolets. "In this situation, 'The Motherland is in peril!' is the most effective call of all."
Influential business daily Kommersant also writes that the reason for the Ukrainian president's tough statements may be "a number of defeats the Ukrainian army has suffered recently" and "an increasing pressure from political opponents, first of all from [former PM] Yulia Tymoshenko".
'Iran-style sanctions'
"Sanctions against Russia will be tightened," Russian MP Vyacheslav Nikonov tells Nezavisimaya Gazeta. He adds, however, that freezing Russia's foreign currency reserves in the West "is extremely unlikely", as this would "undermine confidence in the US financial system, and American politicians have no interest in that".
"If the conflict escalates, the West may even resort to sanctions like those imposed on Iran," financial expert Roman Yermakov predicts, again in Nezavisimaya Gazeta. But he also thinks that freezing Russian assets would be "a measure the US and its allies would use only in extreme circumstances" such as the break-out of "full-scale hostilities between Russia and Ukraine".
In business daily Vedomosti, political pundit Fedor Lukyanov cautions the West that "pressure by means of sanctions on a country of Russia's calibre does not change its behaviour, only embitters it".
Ukraine 'on its own'
Ukrainian commentators point out that the country needs international help to fight off a "Russian invasion" and criticise the West for its response to the crisis.
Writing in Komsomolskaya Pravda v Ukraine, former Ukrainian Defence Minister Oleksandr Kuzmuk says that Russia has embarked on an ambitious plan to seize enough Ukrainian territory so that "the so-called Novorossiya can unite with [Moldova's breakaway] Dniester region".
"You don't need any verbal confirmation to see that Germany and France are ready to let Russia swallow up Ukraine," Ukrainian army general Oleksandr Kikhtenko writes in Den daily. "They are negotiating with Putin to keep him from moving farther. But they are short-sighted because they do not understand that a person infected by such a disease cannot stop."
Zoryana Krit in Ukrayina Moloda says that "after the massive incursion of Putin's troops", the West has finally noticed what is going on. "However, it seems Ukraine will have to deal with the invasion on its own," she concludes.
BBC Monitoring reports and analyses news from TV, radio, web and print media around the world. For more reports from BBC Monitoring, click here. You can follow BBC Monitoring on Twitter and Facebook