Germany announces new rules to fight EU 'benefit tourism'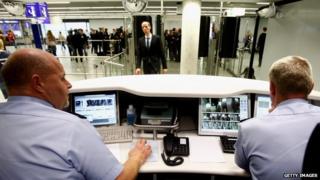 The German government has announced proposals to tackle alleged abuses of the benefits system by migrants from elsewhere in the European Union.
Under the plan, EU migrants would no longer receive social welfare benefits after six months out of work.
EU citizens convicted of benefits fraud could also face deportation.
Ministers say the proposed laws would offer relief to areas overstretched by a high influx of poor EU citizens, especially from Bulgaria and Romania.
The proposals still need parliamentary approval, however. Interior Minister Thomas de Maiziere said they could take effect from 2015.
Freedom of movement
Mr De Maiziere, one of two ministers announcing the measures on Wednesday, promised they would not hinder free movement in the EU or violate its rules.
"We believe we can get control of this problem and yet at the same time maintain freedom of movement in the EU," he said.
The move comes in response to the lifting of border restrictions on 1 January for workers from Romania and Bulgaria. This has led to concerns over "welfare tourism" - the idea that people from poorer countries might travel to Germany simply to claim the country's generous welfare payments
The BBC's Damien McGuinness in Berlin says figures indicate this has not yet happened.
But, he says, the number of people moving to Germany from elsewhere in Europe has risen sharply, mainly because unemployment there is much lower than in southern Europe.
According to a study by market research agency IAB, the number of Bulgarians and Romanians who arrived in Germany in January, when the rules changed, rose by 80% to 9,850.
The German government says it wants to make sure that those people are indeed looking for work, rather than live off benefits.
In addition to deporting those who abuse the system, the interior and labour ministers said citizens from EU countries could face prison sentences of up to three years or fines if convicted of fraud related to their residency status.
Under UK legislation, EU migrants are currently allowed to claim benefits for up to six months but that period is being lowered to three months in November.