Woman dies after falling in front of Dublin train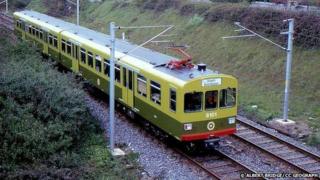 A woman has died after she accidentally fell on to a railway track in Dublin and was hit by an oncoming train.
The 57-year-old woman was waiting to board a train at Raheny station in north Dublin when she fell onto the track at 13:45 local time on Thursday.
Another train that does not stop at the station was approaching and a young woman on the platform, who had seen the victim fall, tried to warn the driver.
The train driver applied the emergency brake, but could not stop in time.
The victim was hit and seriously injured by the 13.30 Pearse Station to Drogheda service.
'Tragic loss'
She was treated at the scene by the emergency services before being taken to Beaumont Hospital.
However, she was pronounced dead a short time later.
The train is operated by Iarnród Éireann (Irish Rail) and in a statement the company said it "expresses its sympathies to the victim's family and friends for their tragic loss".
"The driver of the train will receive counselling and support following the incident," the statement added.
Passengers who were on the train at the time of the incident remained on board throughout the recovery operation, but were moved to rear carriages while the woman received medical treatment.
Rail services were suspended between Howth Junction and Connolly Stations in central Dublin as the emergency services attended the scene, but the line reopened at 14:45 local time.
Police said they are investigating the woman's death.